India has a well-established system of medicine known as Ayurveda. Ayurveda utilizes plants, animal and minerals for the welfare of human beings. Since, Covid-19 outbreak use of plants and plant derived substances gained huge popularity as precautionary measure and it showed positive effect. It has been in use for thousands of years and has a proven track record of safety and efficacy.
History in Veterinary medicine
Ayurveda has traditionally concentrated on animal welfare, treatment regimens, management, and surgery in veterinary medicine. Salihotra became the first to be recognised as an animal healer and wrote about it in Materia Medica in Veterinary Medicine. Ayurvedic botanicals were utilised at the first known veterinary hospital, which was founded by King Ashoka in 1463 BC.
Present Scenario
Majority of Ayurvedic herbs are well researched and backed by clinical trials. Herbal blends balance the dynamics of other ingredients, resulting in a well-balanced product. The combination herbs can be easily prescribed to treat many problems without any side effects.
How herbs boosts immunity?
The immunological basis for many of the known beneficial effects of phytochemicals has been evaluated in vitro using avian cell lines and lymphocytes.
Phytogenic feed additives contain variety of different compounds like herbs and spices and products derived thereof, mainly essential oils but also saponins, pungent substances and bitter substance.
Monoterpenes- Thymol and carvacrol, Flavonoids, Anthocyanins possess antimicrobial actions and growth promoting efficacy.
Saponins are a diverse group of natural compounds occurring in a wide variety of plants possess bioactivities, such as antiviral, anti-inflammatory, antiparasitic, immune-enhancing, anti-cancer and antimicrobial activities. They are important because of their use in industrial as well as potential pharmacological activity as immune-adjuvants.
Cinnamaldehyde a widely used flavouring compound, and it was reported to possess antioxidant, antimicrobial, and anticancer activities
The stress response using phytochemicals like carvacrol, cinnamaldehyde, curcumin, and thymol gets alleviated since the NFκB and MAPKs signaling pathways are suppressed, and the expression of anti-inflammatory cytokines is increased. Due to this, the blood levels of non-specific immune cells are lowered, and lymphocyte and antibody production are promoted to defend against invading pathogens.
10 most popular immunomodulatory herbs
Withania somnifera (Ashwagandha)
key constituents of Ashwagandha are called Withanaloids, and play an important role in the herb's ability to promote physical and mental health. Ashwagandha acts as an adaptogen and immunomodulator; supports the activity of lymphocyte and macrophages. It offers potent anti-inflammatory properties – beneficial for osteoarthritis and other inflammatory conditions.
2.Tinospora cordifolia (Giloy)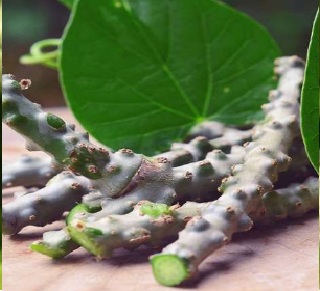 Tinospora cordifolia is one of these important herbs with known immunomodulatory properties. The constituents present like phenyl propanoid glycosides such as Cordifolioside A, Cordifolioside B and Syringin, have been reported to be main immunomodulatory active components. It stimulates reticuloendothelial system, bone marrow cellularity and proliferation of stem cells and enhances the haemopoietic growth factor and IL-3. It enhances GSH and Vitamin C and so function as an effective antioxidant. In addition, d-glucan, isolated from the stem of the plant has been shown to stimulate the immune system. Tinospora cordifolia also enhance the phagocytic activity of cells.
3. Turmeric (Curcuma longa)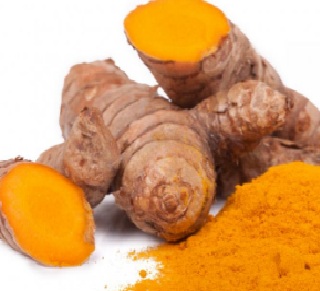 Turmeric is a perennial herb-rhizome commonly used as spice in cooking. Curcumin is the yellow pigment extracted from it. A potent anti-inflammatory agent with analgesic properties, curcumin's essential oil has shown anti-microbial activity against gram positive and gram-negative bacteria in vitro studies.
Curcumin also possesses anti-asthmatic, antioxidant, hepatoprotective and anti-cancer activity. It is also known to have strong anti-ulcer activity due to its strong immune modulation and immune-stimulant properties. It maintains healthy cyclooxygenase-2 (Ld4) activity while supporting prostaglandins, leukocytes and thromboxane metabolism.
4. Neem (Azadirachta indica)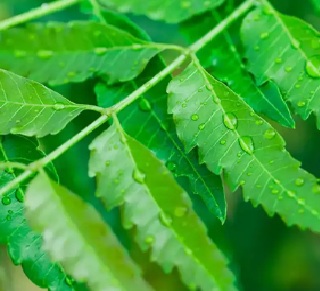 Neem plant extract stimulates phagocytic activity and antigen presenting ability of macrophages. It stimulates cytokines and thereby the immune system. It enhances mitogenic response of spleenocytes to concanavalin-A (Con-A). It stimulates production of IL-1, IFNγ and TNF-α reflecting activation of Th1 type of response. Also enhances antibody titres against Newcastle's disease antigen in broiler chickens. Neem oil selectively activates the cell mediated immune system by activating macrophages and lymphocytes.
5. Triphala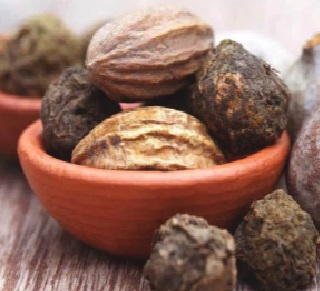 Triphala comprises of basically three herbs- Terminalia chebula (Haritaki), Terminalia bellirica (Bahera), and Emblica officinalis (Amla). This long-revered herbal blend has been used for thousands of years and is referred in every Ayurveda literature. This adaptogenic mixture has digestive properties (has bowel-regulating and mild laxative properties and aids both digestion and elimination) and considered as a powerful antioxidant. Terminalia chebula is rich in tannins, amino acids, succinic acid and beta-sitosterol. Terminalia bellirica is rich in tannins. Emblica officinalis supports the immune system and is one of the best available sources of Vitamin C. It is useful for respiratory and allergic illnesses as well as heavy metal toxicity.
6. Allium sativum (Garlic)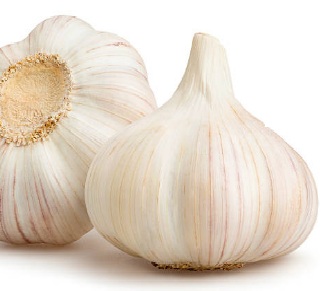 Organosulfur compounds-Allyl sulphides of garlic inhibit growth of tumors in animals and modulate activity of diverse chemical carcinogens. It increases NK cells production and activation and helps in maintaining homeostasis of immune function. Garlic is having effect on multiple cytokines like reduction of proinflammatory cytokines (IL1, IL6, IL8 and TNF) and stimulation of IL10. It enhances production of IL-2, augment macrophage (oxidative burst) and T lymphocyte functions. Due to its ability to influence multiple proinflammatory cytokines and has potent antioxidant action.
7. Ocimum sanctum (Tulsi)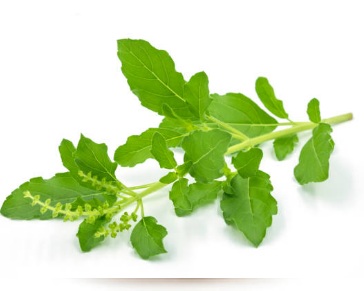 Tulsi is regarded as the "Queen of plants, The mother medicine of nature". Its anti-oxidative property and inhibition of lipid peroxidation are due to the presence of Eugenol. Immunostimulant potential of Tulsi is helpful in treatment of immunosuppression. It shows its immunomodulatory effect by increase in IFN-Y, IL-4, T helper cells, NK cells thus reducing total bacterial count, increasing neutrophil and lymphocyte count and enhancing phagocytic activity and phagocytic index. Oil from Tulsi seed can mediate GABAergic pathways and by this it can modulate both humoral and cell-mediated immunity.
8. Piper longum (Pipali)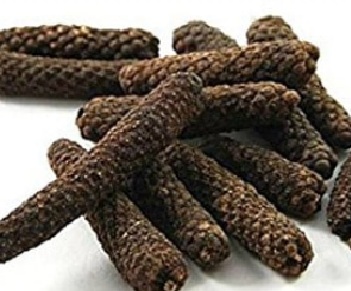 Piper longum has immunomodulatory and anti-inflammatory activities by suppressing the proinflammatory cytokines. It can also act as a bio-enhancer and anti-tumor agent. Its alkaloid Piperine has a variety of pharmacological activities like nerve depressant, antagonistic effect on electroshock and muscular incoordination. Piperine increases bone marrow cellularity in mice and rats. The root and fruit decoction are used in acute and chronic bronchitis and cough.
9. Zingiber officinale (Ginger)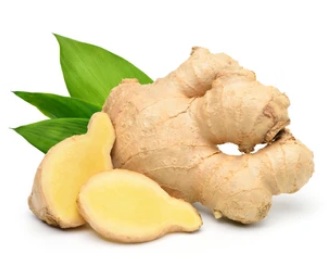 Active principles present in Ginger are Citral, Curcumin (sesquiterpene) and Dehydrozingerone. Citral, along with Curcumene, a sesquiterpene, exerts antimicrobial property. The ethanol extract of ginger is also bactericidal, especially against gram-positive bacteria. It also has antioxidant and anti-inflammatory property.
10. Ginseng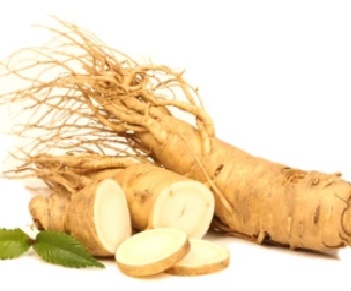 Active principles (Ginsenosides, Saponins (panaxadiol, Panaxatriols) and Ginsan (acidic polysaccharide)) present in roots stimulate lymphocytes and cytokines and those cytokines include IL-1, IL-12, TNFα and INFγ. It is used as a restorative tonic and known as an adaptogen. Ginseng enhances NK cell activity and increase immune cell phagocytosis. It has protective role in cancer and also possess anti-inflammatory activity.
Read Also: Phytogenics: Healing power of herbs